The Puppy Bowl comes to VR! What is the Puppy Bowl? Well, basically a lot of dogs run around in a fake American Football stadium kind of playing with a football, whilst a commentator shouts over the top. It shouldn't have become a big thing – but it has.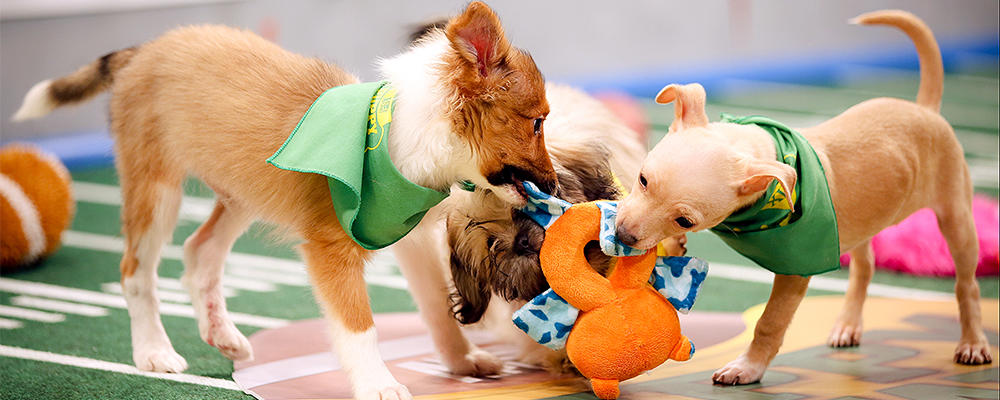 This year animal planet have announced that the Puppy Bowl will be broadcast in 360 degree virtual reality. This is exciting news for everyone, of course. So, how can you join in the fun and watch this major sporting event?
How To Watch the Puppy Bowl in VR
On February 7th at 3pm EST (that's 8pm in the UK) simply be ready to either use the YouTube link below, or grab the relevant app and get your VR headset ready. Surely this is what VR was made for:
This year the Puppy Bowl is apparently going to be bigger, better and cuter than ever before. I don't know about that, but in fairness, I'm probably going to check this out in VR just for the experience and they do some great work for charity, so why not support them with this.
Super Bowl VR?
Surely the Super Bowl is going to follow suit – can they really allow themselves to be outdone with technology by the Puppy Bowl? They have announced that they will have special booths set up at Super Bowl Week for fans to 'experience' VR, but this is more focused on computer games and past footage currently no live streams are planned for the general public.
Comments
comments